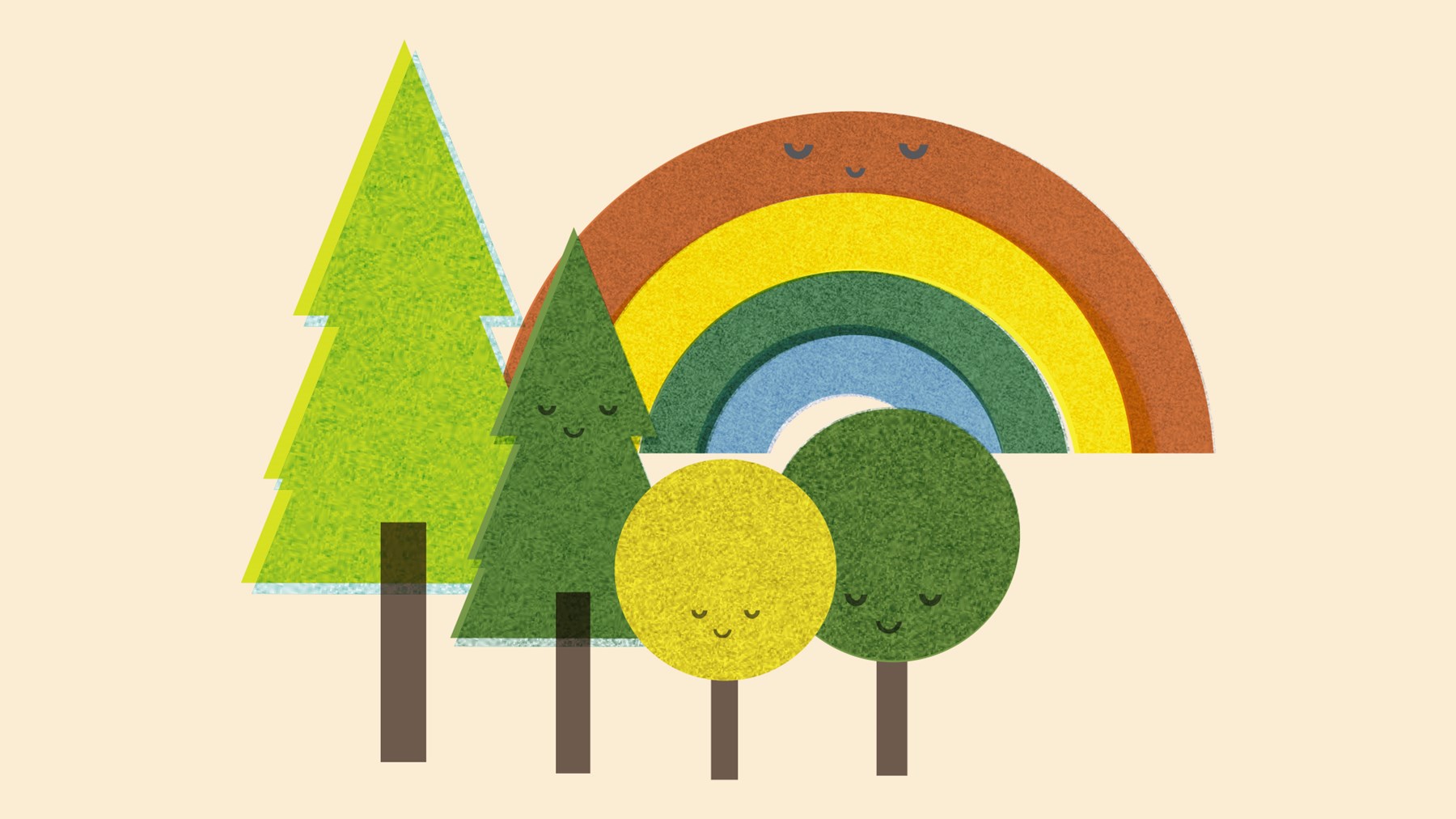 Things are pretty stressful at the moment. There are the obvious health fears, work's become a worry (had anyone ever heard the word 'furlough' before this week?), news updates are almost constant, and on top of that, most families are now at least a fortnight into having to share (sometimes very limited) space together, all of the time. But there are ways to cope – we promise.
Breathe
It sounds simple, but the first thing to do when you feel stress mounting is to take a few deep breaths – it's probably the easiest and quickest thing to do. Focusing on your breathing can help take your mind off what's bothering you and calm your body down. If you struggle to slow your breathing, try an app like Calm or Headspace, which have free guided meditations to help. You can also try something like the 8-4-7 technique, breathing out of your mouth for eight seconds, then inhaling through your nose for four seconds, then holding it for seven seconds, then repeating.
Re-frame the stress
A study found that believing stress is bad for you increases the negative impact of stress on your body. The flip side is that believing stress can be positive dramatically reduces this negative impact – amazing, right? Watch this TED Talk by health psychologist Kelly McGonigal to learn how to re-frame how you see stress and make it your friend.
Express yourself
If you're feeling stressed, find a private space (if possible) and call a friend or family member to chat. It's a bit of a cliché, but a problem solved really can be a problem halved – you're not in this situation alone, and once you've shared your feelings then there's someone else to help you get to the other side.
Video chats have been proven to be more mentally beneficial than phone calls, so try using an app like Houseparty (where friends and family can 'join the party' and join your chat at any time – so maybe not the best choice for a private chat, but perfect when you're just in the mood to talk), Zoom (where you can add virtual backgrounds – great for when you want to pretend you're on the beach or up a mountain), Skype, FaceTime or Whatsapp video chat. Seeing a new friendly face could be all you need to feel better.
If you don't have anyone outside your home to talk to, or you don't feel like chatting, try writing your feelings down. You could keep a quarantine journal, or just write a list of what's going on (or how you feel). Getting stuff down on paper can really help clear your head, and once it's all there, you can start planning some solutions.
Eat or drink something tasty
It doesn't matter if you're a fruit fiend or devoted to nuts and seeds – there are plenty of foods that contain vitamins and minerals that can help relieve stress. Cooking something also helps lots of people to relax. Watching ingredients combine and change as they transform into a flapjack, energy bar, or soup can be really calming. If you're not hungry, a comforting hot drink is often relaxing. Give something without caffeine a go (such as camomile or peppermint tea), especially if you're stressed before bed and need to calm down so you can sleep.
Laugh
Sometimes the best way to deal with stress is to take your mind off things for a little while. Thanks to the wonders of the internet, you're never more than a click away from a dog reviewing human food or cats falling off things – or finding a funny GIF to put a smile back on your face.
Get some rest
Stress takes its toll on our bodies, and rest is vital to recharge. Give yourself permission to relax, and make sure you leave enough time for a good night's sleep. A bedtime routine can really help – stop scrolling social media, and do something calming such as reading or colouring.
Pet an animal
Interacting with animals has been shown to decrease levels of cortisol (a stress-related hormone) and lower blood pressure. Size doesn't matter here – a hamster or gerbil can be just as calming as a Great Dane. If you don't have a pet at home, you could just go on a walk around your neighbourhood in hope of encountering a furry friend.
Get some exercise
If you can (ie you have a garden or balcony space, or you're not self-isolating), getting outside into the fresh air can be a great stress reliever. The government currently allows going for a short run, walk or bike ride everyday, and it's important that you do this if you can. A quick walk uses up energy (which can be great if stress makes you antsy) and can help you refocus. Just remember to keep two metres distance between yourself and others, and wash your hands as soon as you get home.
Light a candle
Their soothing smell and flickering flame make candles a perfect partner for a relaxing evening. Orange could help reduce stress, lavender could help you relax, and vanilla could boost your mood. What's your favourite scent?
These tips don't fix the big stuff, but hopefully they make things more manageable. If you're still feeling stressed and overwhelmed, you can contact Samaritans 24 hours a day, 365 days a year by calling 116 123 (free from any phone) or emailing jo@samaritans.org. If you're experiencing a mental health problem or supporting someone else, you can call SANEline on 0300 304 7000 (4.30pm–10.30pm every day). You can find more helplines for specific issues here.